I don't know how and when I got hooked up by the idea to bring a toy for the Christmas tree from each of my travels. But once hooked, it ain't easy to come off the idea, right? So, behold the collection of my travel witnesses and a finished product at the end of the post.
The first toy that started this collection comes from
Tallinn, in Estonia, where I went for a Christmas market fair last year
. I had a most enjoyable time in Tallinn with crisp snow, hot wine, Medieval city and lots and lots of fantastic moments that words just fail to express. Tallinn has got so many lovely cafes to sit down to something delicious and watch the world go by.
A Glass Horse in A Glass Bauble.
I have also enjoyed my time at
ITB Travel Trade Show in Berlin
and I was busy searching for that special toy to bring home,-a not-so-easy task in March with Easter falling, like, next week. I could have got loaded with Easter eggs and I did consider the possibility to take one of them as a Christmas toy because some of them have hooks for Easter trees. But then I went to the famous flea market not far from Victory Column and for a few Euros I got these triplets below. Well, they are not identical triplets, of course.
An Angel, A Car, and A Boy on A Horse.
I had some of the best travel time
in Minsk, the capital of Belarus
, and I bought the straw sun when I visited their open air museum of traditional country life. Their tradition of making straw decorations is very close to ours, though the items are not identical to what we make, but still very affordable and sweet. There's some warmth in them. I also got a Domovoj, a house spirit, made from straw. The horn of plentiness was bought in a special souvenir shop where I also bought a jewelry box decorated with straw.
Straw Sun.
Straw Horn of Plentiness.
My long desired
trip to Provence
didn't come as expected as I wanted it to, but nonetheless we passed through Bamberg and Heidelberg, both German cities. Needless to say, Christmas decorations are strong in Germany. I especially enjoyed my visit to a special Christmas decoration shop in Bamberg, a beautiful city in its own right, and the beauty of their toys could knock one's eye out.
Heidelberg's Wooden Toy.
Bamberg's Snowman.
My trip
to Kyiv, the capital of Ukraine
, was very timely considering the current political climate. I knew Ukrainians are strong in decorating eggs, and this is a handmade item that I bought from a traditional crafts artist. I was worried about the transportation of it in the checked-in luggage, so I had it put it in a box, then wrapped in a sock and carefully stored in the cup I always take with me for boiling water, and it arrived safe and sound.
A Painted Egg.
The collection is -temporarily, of course,- completed by my Czech purchases from Prague Christmas market fair that I didn't have time to blog about in this busy period of work-home-gifts-Mum, but I do intend to do it once things get back to normal.
An Elephant.
A Swarowski Butterfly
Beghold the Christmas tree, or, rather, the Christmas branch sporting my beautiful collection.
My Precious.
I admit, it can get obsessingly annoying when I need to buy a toy to take home as if without it this trip doesn't count, or something. But it can also be great fun!
Now, show me your Christmas tree :-)
This post takes part at Sunday Traveler link feast, thanks to Adelina from
Pack Me To
.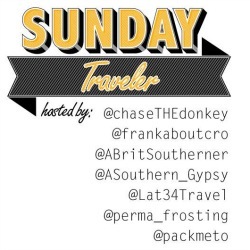 Merry Christmas!